Thanks you for purchasing a package from the wonderful dance portraits of your son and daughter. We promise to do everything possible to make the portraits perfect.
Please select from the packages below, and then follow the instruction to check out and pay. If you have any questions please email us at mansionhillstudio@gmail.com
If you would rather print the form and send it with your child, the form can be downloaded. It is below.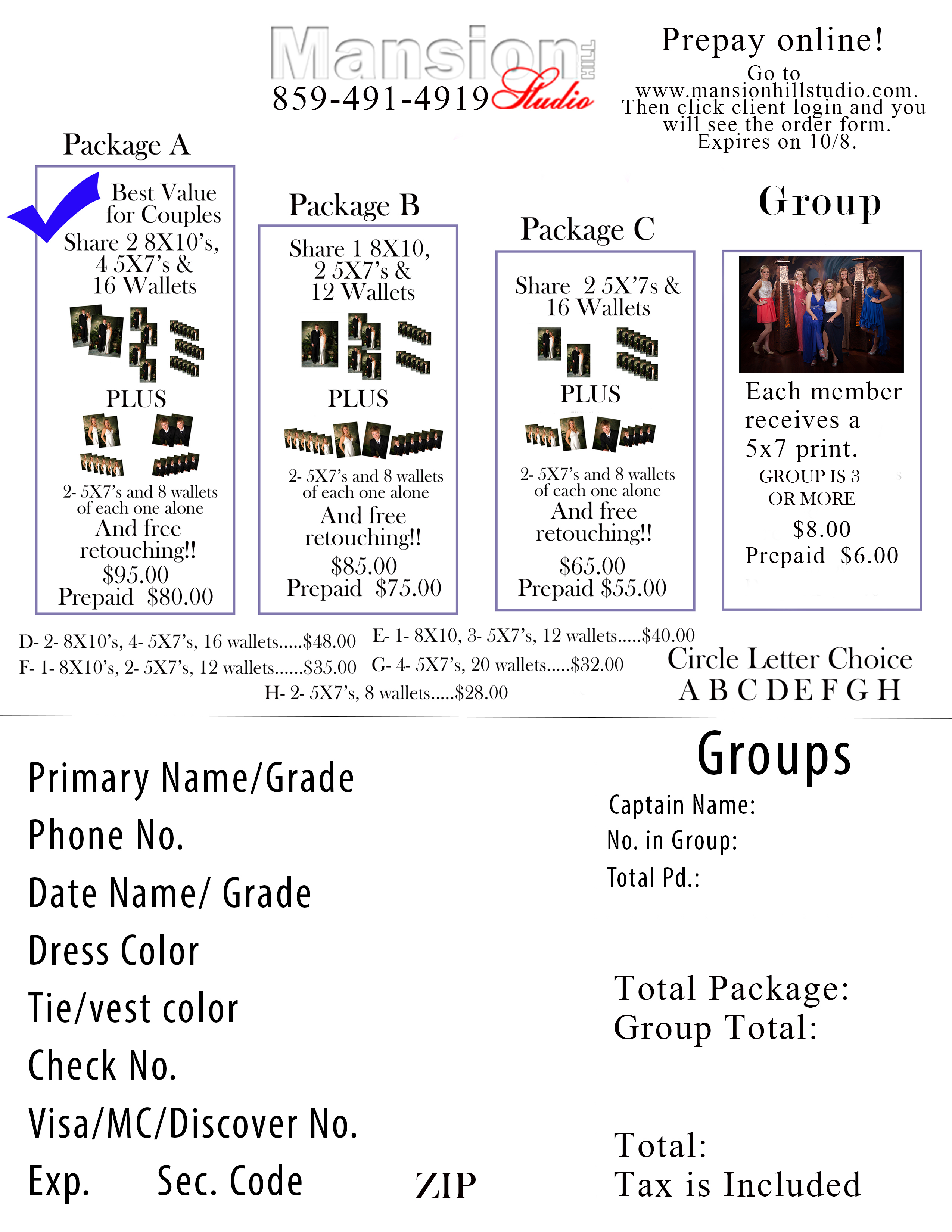 Loading more pages